'WE ARE INDUSTRIOUS'
At Goddeeris, our motto is "We are industrious" - a motto that perfectly reflects our identity. Industrious stands for hardworking, diligent and tireless. These traits are the beating heart of our family business. We are fully committed, not only to our valued customers, but also to our team, the core of Goddeeris. All of our employees are professionals with solid knowledge and tremendous passion: industrious people!
We strive for excellence in all of our projects. Whether designing, installing or maintaining industrial piping, HVAC or sprinkler systems, we deliver high-quality solutions that meet the most stringent standards and requirements.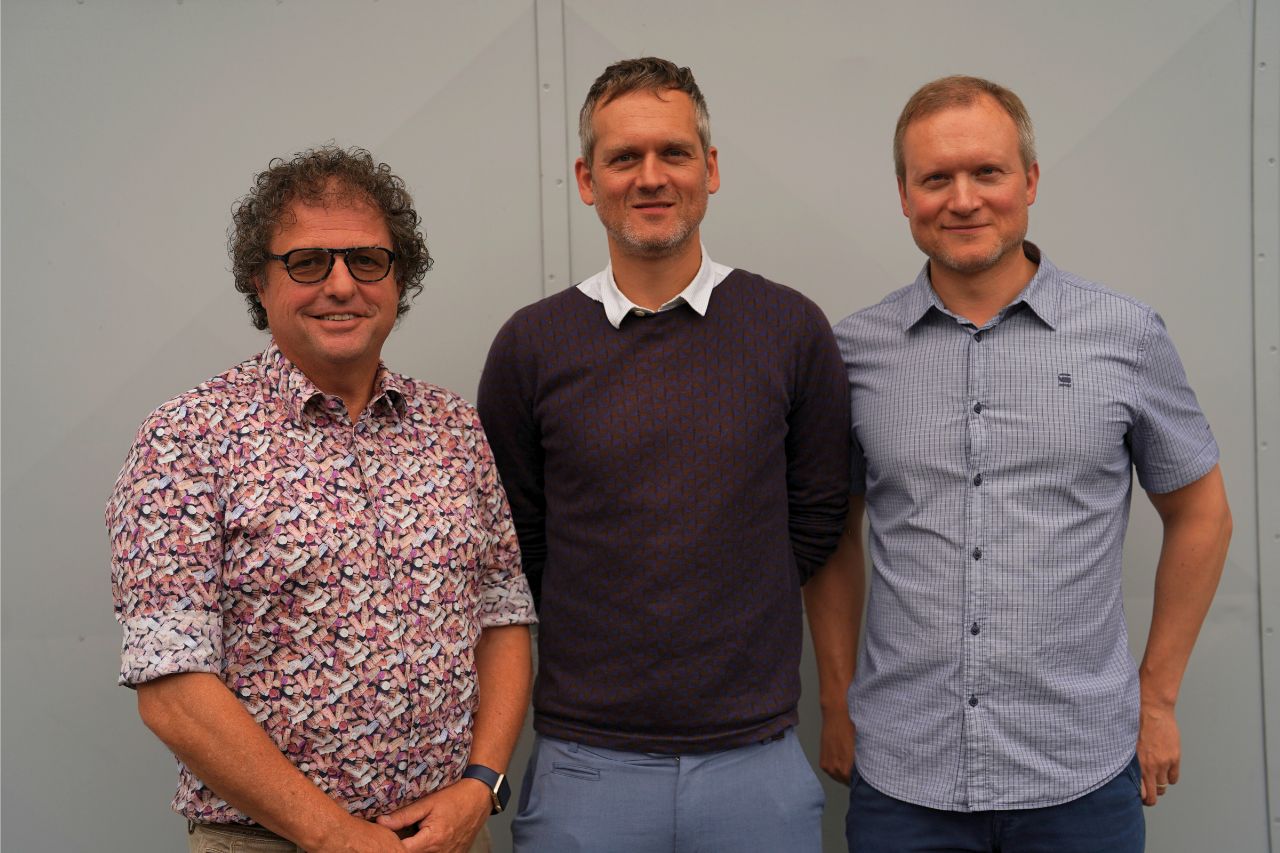 Originated from a family business
As a family business, we hold values such as craftsmanship, commitment and customer focus in high regard. Our CEO, Jan Goddeeris, leads the company with vision and passion, aiming to constantly innovate and deliver the highest quality to our customers.
Together with the two other company managers, Tom Goddeeris and Stijn Goddeeris, Jan forms a close-knit team that constantly strives for excellent results. Their collective expertise, combined with their drive to continue to grow, is the solid foundation on which we build our successes.
At Goddeeris, we know that every customer has unique needs. That's why we offer customized solutions that perfectly match the specific requirements of each project. Our expert teams are fully committed to completing each job to perfection and meeting the highest quality standards.
Active in various industries
We have proudly made our mark in various industries, including the petrochemical industry, pharmaceutical companies, food producers and many others. Our versatility and broad experience enable us to meet diverse challenges and provide solutions that ensure efficiency, safety and sustainability.
Our team spirit and commitment to continuous growth and innovation make Goddeeris a dynamic and progressive organization. We are ready to take on new projects, partner with new customers and further strengthen our existing relationships.
At Goddeeris, we believe that our passion for craftsmanship and commitment to excellence sets us apart from others in the industry. We are proud of our reputation as a trusted partner and strive to exceed our customers' expectations time and time again.
So when you're looking for a reliable and experienced partner for your industrial piping, HVAC or sprinkler project, you can count on Goddeeris. Together with our team of passionate professionals, we are ready to make your project a success. Your satisfaction and success are our driving forces.